Spectator sports have been important in many societies throughout history, from the gladiatorial contests and chariot races of ancient Rome to the ball games of pre-Columbian Mesoamerican civilisations such as the Aztecs and Mayans. Not only are these games fun to watch but they often provide the team supporters of with a sense of identity and community, providing them something to be passionate about.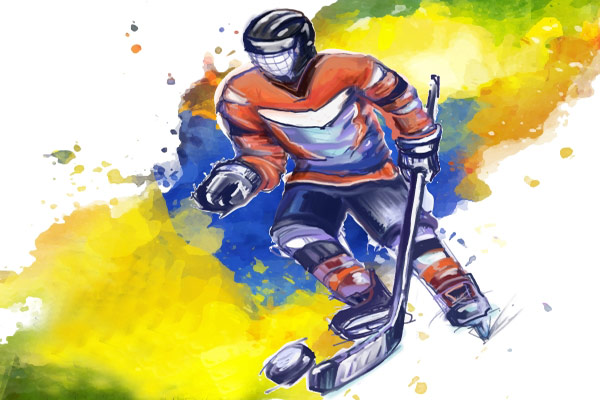 Ice Hockey
Ice Hokey is an intense, rapid and sometimes violent contact sport popular in the USA, Canada and colder parts of Eastern Europe. Spectators of this exciting, high-octane sport, which combines ice-skating and goal scoring, sit behind protective glass to shield them from errant pucks. Intense rivalries between teams and their followers develop and can get quite heated at times.
Boxing
There are few sports as thrilling as boxing, Which requires incredible reflexes, power and endurance, where two athletes in their prime pit their their skill strength against one another. The rivalries between certain boxers have become legendary and drama outside of the ring can be almost as intense as that inside the ring. Becoming champion in any of the weight divisions is a towering achievement.
American Football
American Football, or just football, is one of the most significant spectator sports in America, entertaining many across the nation. The penultimate event in American Football is the Superbowl, where the teams of the National Football League (NFL) battle it out for supremacy, making it one of the major events of the sporting calendar. Football events attract large crowds and football teams have dedicated followings.
Soccer / Football
Soccer (or football, depending on which side of the Atlantic you live) is very popular in Europe and South America and the World Cup, held every four years, is one of the most important global sporting events. Many countries have their own national tournaments, divided into a hierarchy of divisions, and it is usual for local teams to have a devout following. Soccer matches are often intense emotional roller-coasters for team supporters who seek the thrill of victory.
Baseball
Baseball, known as America's favourie passtime, is a popular spectator sport and draws huge audiences. Whether it is the minor leagues or the major leage, there is much fun to be had watching the players hit the ball out the park or manage a home run. It is customary for games to open with festivities, including the singing of the national anthem and the throwing of the ceremonial first pitch, which has included US presidents since the primacy of William Taft.